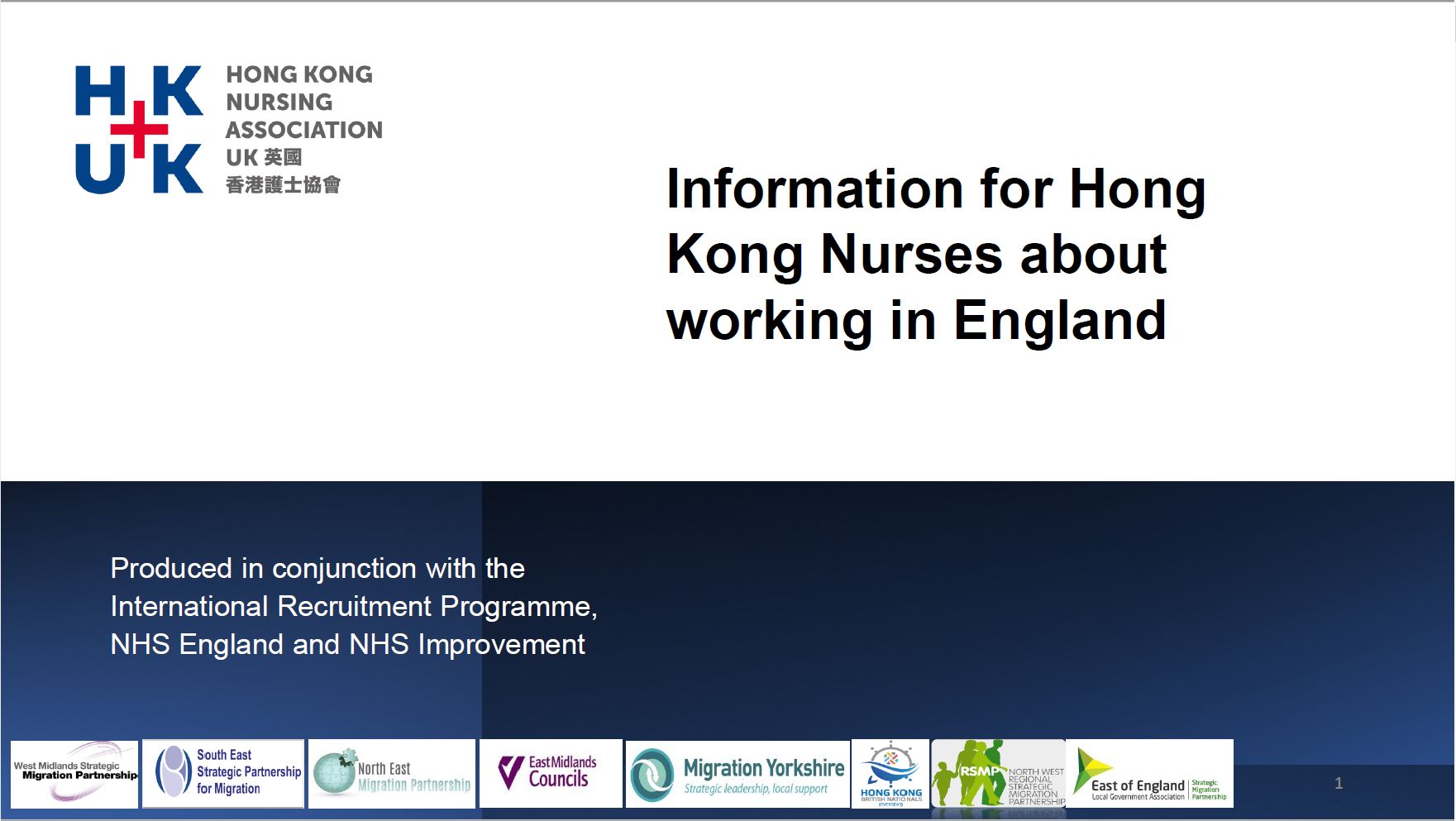 29 Mar

Information for Hong Kong Nurses about Working in England

This resource pack is for nursing professionals in Hong Kong who wish to take up employment in the National Health Service (NHS) in England. Either you are a registered nurse, a registered midwife, or a non NHS worker. You are eligible to apply for an appropriate visa that allows you to work in the UK.

The aims of this pack are to support you and your understanding of various routes or pathways to secure employment with an NHS Trust in England and to provide access to various resources that will help you make an informed choice of NHS providers.

In each region, the NHS regional international recruitment team is working in conjunction with local Strategic Migration Partnership (SMP) Hong Kong Welcome Hub colleagues, to help with welcoming and supporting new arrivals from Hong Kong who are seeking employment in their area. This resource pack is complemented by a Welcome Hub website for each region.